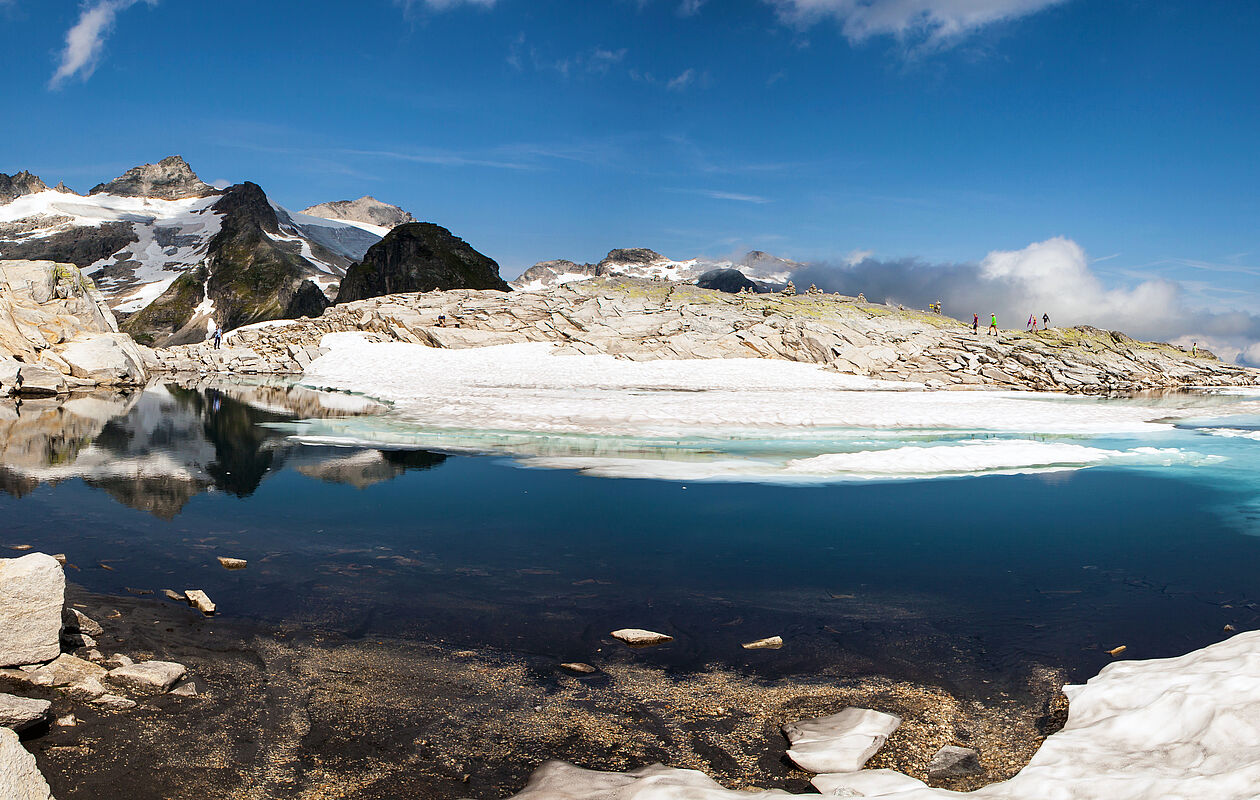 SCROLL
In the Weißsee Glacier World, a high alpine holiday world reveals itself, which invites you to unforgettable tours for young and old:
Walkers will find countless walking paths in the vicinity of our mountain hotel. A highlight for hikers is the Medelz viewing platform at 2,600 m above sea level. Here a huge panorama opens up into the famous Dorfertal to Kals am Großglockner.
Hikers can expect more than 40 km of marked hiking trails up to almost 3,000 m altitude - including interesting glacier trails and alpine crossings! Mountain professionals look forward to varied, guided glacier tours. There are also climbing opportunities with levels of difficulty III to X near the mountain station.
Nationalpark Hohe Tauern
Klettern und Bergsteigen
Whether you want to climb the Kronprinz-Rudolf-Klettersteig or Little Yosemite, the area around our hotel offers optimal climbing opportunities for beginners and professionals.
First of all, newbies can try out our INDOOR climbing wall (300 m² climbing surface at 14 m height and difficulty levels III to upper VIII). In the next step, you can go into the nature of the alpine mountains. In preparation we recommend this GUIDE (LINK) for beginners to outdoor climbing. There you will find useful tips on equipment, safety and climbing options. Then nothing stands in the way of an unforgettable climbing experience.