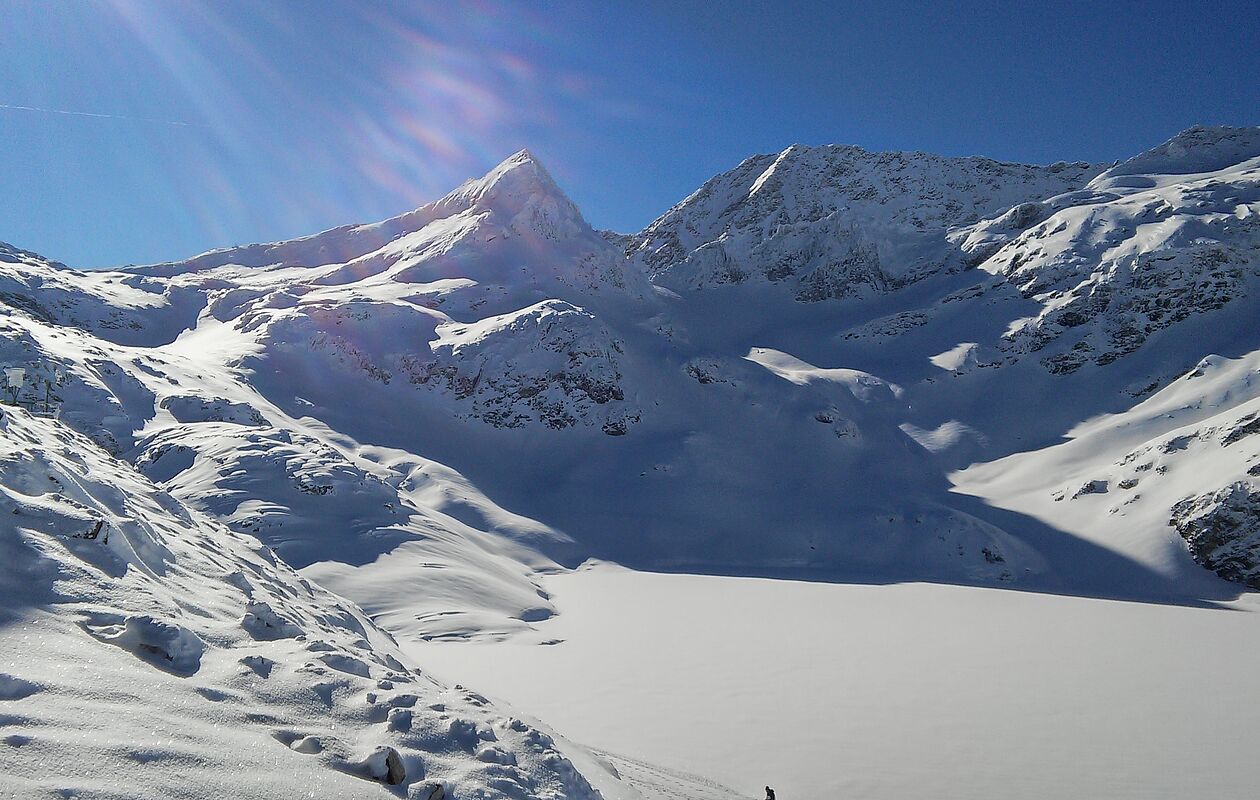 SCROLL
Arrival

to the Mountain Hotel
The journey - a special experience for young and old. From the valley station you continue with the gondola, the luggage is already stowed in the cargo gondola. After a few minutes you see nothing but the sky and the mountains all around - and then, the mountain hotel is enthroned at the end of the cable car route.
Getting there:
The mountain hotel Rudolfshütte at 2,315 m above sea level is located near Uttendorf in the Salzburg region, approx. 35 km from Zell am See.
From the valley station of the Weißsee Gletscherbahn (car parking), the Enzingerboden, you can reach the mountain station in about 20 minutes with the 6-person cable car via the middle station. From there, a short tunnel leads directly to the Berghotel Rudolfshütte.
The Weißsee glacier lifts are open daily in summer during the opening hours of the Rudolfshütte from 9:00 a.m. to 12:00 p.m. and 1:00 p.m. to 5:00 p.m. and in winter from 9:00 a.m. to 4:00 p.m.
Distances:
Salzburg – Uttendorf: ca. 100 km
Wien – Uttendorf: ca. 400 km
München – Uttendorf: ca. 200 km
Airport Salzburg (ca. 80 km)
Airport Innsbruck (ca. 150 km)
Airport München (ca. 230 km)
Useful Links:
From Uttendorf you drive a 17 km long panoramic mountain road with hairpin bends to the valley station Enzingerboden. The road is cleared in winter, but we recommend bringing snow chains.
Please note the vignette requirement in Austria on the relevant roads.
The nearest train station is in Zell am See, approx. 27 km from the valley station or approx. 10 km from Uttendorf (travel time from Zell am See to Uttendorf approx. 30 minutes)
Next to the train station in Uttendorf is the "Bauhof" bus stop - from there you can take the bus to the Enzingerboden valley station (journey time approx. 30 minutes)